Record Reviews



​​​​​​ 









RELIX.Com Review 
Family Business CD Review 
https://relix.com/reviews/detail/ronnie-penque-family-business/
J. Poet on December 4, 2019
When Ronnie Penque's not busy playing bass and singing with the current incarnation of the New Riders of the Purple Sage, he remains active in his local musical community and also fronts his own combo, The Ronnie Penque Band. He put this album together with various members of the extended NRPS family, but it still [

JAMBANDS.COM Review  
Published: 2019/10/26
by Kristopher Weiss
Family Business CD Review
While it's not a new, New Riders of the Purple Sage LP, Ronnie Penque's Family Business is the closest fans are going to get. 
With all his former NRPS bandmates – guitarists David Nelson and Michael Falzarano, pedal steeler Buddy Cage and drummer Johnny Markowski...more
Asbury Park Press Sept. 27, 2019
Ronnie Penque of New Riders of the Purple Sage unveils 'Family Business' solo album
By Alex Biese
Review Family Business
 
Interview BTR's Jam Session with Kory French
Ronnie Penque Talking "Family Business
BTR's JAM SESSION Interview with DJ host Kory French and Ronnie Penque talking about the making of "Family Business"

PART 2 BTR's JAM SESSION


Interview Brookdale Public Radio 90.5 FM
Ronnie & Kevin of Panama Dead at 90.5 FM Brookdale Radio talking about the new album Family Business
http://wbjb.org/home.php/2019/09/13/ronnie-penque-panama-dead-12-september-2019/

FAMILY BUSINESS hits #8 on Jamband Radio charts !!!!
"ONLY ROAD HOME" 
CD Reviews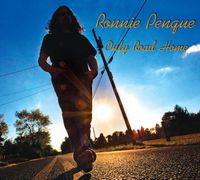 JAMBANDS.COM
Published: 2010/11/29
by Brian Robbins
Ronnie Penque Band - Only Road Home
Bayland Records
Ronnie Penque's musical resume dates back a ways – including a 25-year stint with the NJ-based Dead cover band Ripple and 3 years on bass and vocals with Melvin Seals & JGB. You may know him best, however, as bassist/vocalist with The New Riders of the Purple Sage, providing both rhythmic foundations and improv inspirations galore. Only Road Home, the debut release from The Ronnie Penque Band, is the latest entry on that resume and it's an impressive one.
Here we find Penque using his time between New Riders gigs to try on many hats – bassist, vocalist, bandleader, songwriter, and producer – and he wears them all well. _Only Road Home _ is far from a one-man show, however. Penque has assembled a talented band who never strays far from their just-can't-help-it Dead vibe while cranking out an album of solid original tunes with loads of available exits into jamspace. One note of explanation: the aforementioned Dead vibe is just that – a vibe, a feel, a groove that connects the album's 11 cuts. There's no denying where the band's roots lie, but at the same, they are totally their own sonic satellite zinging around the Dead-inspired universe.
Check it out: guitarist Chris Penque (yep – Ron's bro) could teach a course in the Bob Weir hybrid rhythm/lead method, but he absolutely cranks on the diesel chug of "Gonna Roll", as well. Lead picker Andy Trister is no stranger to Jerrytone ("Santa Ana Wind" is loaded with "Deal" bounce), but it's one flavor in the spice rack for him. Listen to Trister's sweet acoustic work on "One More For Me" or his pure picking on "Circles" and you'll realize his versatility. Same for keyboardist Jeff Pearlman: there are times ("Mallory", for instance) when you'd swear there's some serious B-3 channeling of the late, great Merl Saunders going on, but Pearlman doles out all manner of ivoryness in the course of the album. Meanwhile, Jeff's wife Katie combines all the vocal soul of a Donna Jean Godchaux with solid drum work. Just sit back and listen as she digs into the rave-up in the final minutes of "Little Soul". 'Nuff said.
And then there's Mr. Ronnie himself. His songs on Only Road Home range from entertaining and cryptic tales to feeling like disarmingly open journal entries. Penque is definitely a believer in the songs-come-first-and-the-jams-will-follow school: not a single tune on the album comes across as an excuse to justify a wank session. He knows his craft, from story-telling verses to gotcha-singing-along choruses. And, yes – even though the title track is a get-out-yer-hankerchiefs heart-twister in the "Black Muddy River"/"So Many Roads" vein, it's a totally Ronnie Penque tune. Some things you just can't escape and there's no point in trying.
By the way: don't get the impression that RPB goes out of their way to avoid jams. Get yourself lost in the swoops and shape-shifts of "American Junkie" – this bunch knows how to get back home when the time comes.
All in all, Only Road Home is a great effort from a band that doesn't try to deny their influences, but instead treats them as lessons well learned. The Ronnie Penque Band has managed to create that rarest of beasts: both fresh and familiar; both well-crafted and adventurous.   jambands.com


Sleepinghedgehog.com
Only Road Home – Ronnie Penque
By Deborah, on November 9th, 2010
OK, you know what? This one's just tasty. Old-school tasty, that is. Back in the 1970s, the Bay Area had some wonderful small clubs, dark cheerful rooms where the band hung out and the acoustics sometimes deadened on the haze of pot smoke in the air. The Shady Grove, The Green Earth, the Lions Share, the Keystone Berkeley – bands like Hot Tuna and Roadhog and James and the Mercedes and the Jerry Garcia Band would take the stage, and there we all were, watching and listening, getting into a groove that just seemed part of the place, the time, the sound.
With Only Road Home, Ronnie Penque – a killer bassist who happens to play for the New Riders of the Purple Sage – has managed to pull something out of the air, out of the studio, out of time. It's there in the heartfelt lyrics, the clean easy production values, the echoes of pedal steel and the 'hey put your boots up' twang of the lead guitar. It's there in Penque's lead vocals, which somehow evoke touches of Delaney Bramlett and Van Morrison and, yes, Jerry Garcia and John Dawson, while still magically remaining entirely distinct and his own: cheerful, occasionally plaintive, always accessible.
The eleven songs, all original compositions, are cohesive and incredibly, well, listenable. The band assembled is a lineup of solid pros, and they know what they're doing; Only Road Home has a solid alt-country pedigree. "Santa Ana Wind", with Jimmy Fleming's easy, talkative fiddle, is a gorgeous blues-country piece. "Olivia Rose", also recorded with the New Riders, remembers the young daughter he lost, with some of the loveliest lyrics imaginable ("butterflies are landing on your clothes" was poignant enough to make me mist up). "Mallory" details a true incident, in which a little girl was announced missing at a show, but which turned out to be a hoax.
The songs are diverse and individual, and Penque handles each and every one of them beautifully. What he manages to pull off here is a kind of melding: a CD very much of the here and now, and yet one that takes me back to smoky Friday nights at the Shady Grove.
Highly, highly recommended. You can get Only Road Home on CD Baby (http://cdbaby.com/cd/ronniepenque), at Ronnie's own site (www.ronniepenque.com), and shortly to be available through iTunes. – Deborah Grabien http://sleepinghedgehog.com/only-road-home-ronnie-penque/


JAMBANDS.com
Published: 2010/11/19
by Brian Robbins
Taking the Only Road Home with Ronnie Penque

Complete interview here:
www.jambands.com/features/2010/11/19/taking-the-only-road-home-with-ronnie-penque

Ronnie Penque is not a cliché kind of guy, but it's easy to apply a few well-worn phrases to his life so far.
For instance: one could say that Ronnie Penque was "born to be a musician" or that "music was in his blood" without digging too deep. His uncle Romeo Penque was a master of the woodwinds, sought out by folks such as Miles Davis, Nat Adderly, and Charles Mingus. At the same time, his dad Ron Sr. had a long career as a session bass player – and taught young Ronnie his way around the fat 4-string at the age of 12.
"Living his dream" is another one. Penque remembers, "I went to my first New Riders of the Purple Sage show when I was 14 or 15 years old. My guitar-playing buddy and I were watching them through binoculars – we went there to learn, man!" Since 2005, Penque's been playing the bass and singing with the New Riders for real – no binoculars needed.
The popular "man of many hats" applies to Penque's world these days. Along with the New Riders' busy schedule, he's managed to play some live shows and record an album with his own Ronnie Penque Band. Their newly-released Only Road Home combines well-crafted tunes with Dead-like vibes – an inescapable result of graduating from "the Grateful Dead College," as Penque himself says.
Penque graciously made time in his schedule recently to talk with Jambands.com about the musical road he's traveled and the making of his band's new album. The clichés are about to end; as you'll soon discover, Ronnie Penque is an original soul, for sure.
BR: Ronnie, we need to start somewhere, so how about we get the big one out of the way first?
RP: (laughs) Cool – go for it.
BR: Well, I've read your last name and written it many times, but … how do you pronounce it?
RP: Oh, man – (laughs) – that is a good question.
BR: Seeing as how it's in the name of the band …
RP: Yeah, really; I should put something in the press releases. (laughs) Here's the best way to think of it: you start with the word "pen" and then the second syllable is "kwee". "Pen-kwee." You can help me spread the word by putting this in the interview. (laughter)
BR: I had to be honest – I've never heard it said out loud.
RP: (laughs) No, that's cool – I'm glad you brought it up. I actually thought you were going to ask about the nickname.
BR: I saw that in the liner notes: 'Pinkley'?
RP: Yeah. At first, it wasn't a good thing for me personally, but over time I've learned to accept it … (laughter)
BR: Yeah, I'd say you have, seeing's how you put it on the album cover. (laughter)
RP: Well, here's the deal: when I started with the New Riders, I was the baby. I was definitely the greenhorn. The guys wanted to make sure that any snot-nose I had in me was rubbed off clean, right? They were teaching me what needed to be taught and running me through the ropes.
So, the first couple of tours were kind of tough on me; after a while, I reached the point where I'd had enough of the ribbing and the teasing and the lessons and all the blah blah blah. I mean, they were having fun with it and we're all really, really good friends – we're like family, we're one really tight band. But at that point in time, I'd had it with the ribbing.
I can't remember where we were, but it's like two in the morning and we've just gotten back to the hotel after a show. Cage and Nelson were riding in a rental car together and they pull into the parking lot just hysterical with laughter. Really – they're pointing at this piece of paper they have and just crying they're laughing so hard. And they're trying to flag me down: "Ronnie! Come here! Come here!"
And me, I'm shoulders-down, moping over, figuring, "Here we go again." So I get to their car and say, "Okay – what is it, gentlemen?" And they're laughing so hard they can't speak – they just point to the hotel rooming list that they're holding.
There's everybody's name, okay? There's Toast, the road manager … Buddy Cage … David Nelson … Johnny Markowski … Michael Falzarano … and then there's "Ronnie Pinkley." (laughter) P-I-N-K-L-E-Y. (laughter) The hotel had misspelled my name.
I was like, "Okay, yeah, whatever – good night." And they're going, "No, no – this is great. You are Pinkley! That's your new nickname!" (laughter)
And I mean, who wants a nickname like "Pinkley", right? If you're going to have a nickname, you want it to be something like "Rock" or "Johnny Black" or whatever – who knows. Not "Pinkley." But no – they wouldn't let it go.
So this goes on for weeks and now everybody in the band and the crew is calling me that; everywhere I go, I'm "Pinkley" and I'm just not digging it.
And then one day David Nelson got serious. He grabs me in front of everybody and says, "Look: Ronnie. Pinkley. Listen to me.
"I was there the day Marmaduke got his name." And he tells me the whole story about how John Dawson ended up being called Marmaduke. Nelson has a great, great memory and he tells such great stories. He was part of it and he remembers it all, man.
And then he says, "I was there the day Pig Pen got his name." And Nelson tells the story about some girl calling Ron McKernan "Pig Pen" out of the blue. Nelson can tell you where they were standing, who was there – everything.
And he goes, "You're Pinkley. That's it. You're Pinkley." (laughter) How can you say no when a guy like that tells you what your name is going to be? He's the Mt. Rushmore of nicknames, right? So that was the turning point; that's when I decided to go with it. (laughter)
BR: Oh, man – great story. Before we dive into the new album, how about a little background on how the Ronnie Penque (laughter) Band came to be?
RP: I was the bassist in a Grateful Dead cover band called Ripple for 25 years – that was my main focus. After Ripple broke up in 2003, I wound up with Melvin Seals & JGB as lead singer and vocalist for three years.
At that point, I was starting to play a little with Stir Fried and hanging out a lot with my younger brother Chris who also lives here in Barnegat, NJ. He'd come over every night; we'd hang and break out the guitars – kind of like the Hot Tuna thing, you know? Jack and Jorma. We'd just play whatever was fun – just play, play, play. After a while, I said, "You know, we ought to book a gig around here, just for kicks and giggles." We did; and that led to some more gigs around the local clubs. We called ourselves Neon Gods, after the Simon & Garfunkel song we used to cover … oh man, it's right on the tip of my tongue … (sings) "And the neon gods they made …"
BR: "Sounds of Silence"?
RP: Right – you got it. We used to do the harmonies and the whole bit. Anyway, that went on for a while with just the two of us. It was fun, but it was hard to go as far as you wanted to go, you know? It was limited. That's when we started thinking about adding another guitarist and a drummer.
I got introduced to Jeff and Katie Pearlman, a very talented husband and wife team – he plays keys, she's a drummer, and they both sing – and we all began playing together. In the meantime, there were a bunch of guitarists that came and went through the revolving door until I met Andy Trister. The first time I played with Andy I said, "This is the guy."
BR: What did it for you with Andy? How did you know he was the one?
RP: Just a great player who interpreted our music quite quickly and quite well. Plus, I loved his personality – just a really nice guy. Now the problem was, we had the makings of great band with no time to practice together.
BR: Because?
RP: Well, in the meantime, all this other stuff was happening. When I was with Melvin and JGB, Johnny Markowski was the drummer. When I left, Johnny kind of followed me out the door. That was a low point for me, actually. I was like, "I'm going to sell my equipment; I'm all done with music …" That was going to be it.
That was when Chris and I started playing together, plus Johnny grabbed me and said, "Come on – I'm getting the band Stir Fried back together and I want you on bass." So I ended up playing with them for awhile, along with Buddy Cage.
BR: You know, I don't think I knew that you were with Stir Fried back then. Would that have been around the time of their Electrifried album?
RP: You know, I kind of fell between the cracks. I'm not on any of the records that are out there, although we worked on a studio album called Stretch that's never been released.
BR: So that's in the vault.
RP: Yeah it's just one of those things – personnel changes and whatever. At the same time, there was the now-famous golf game with Cage and Markowski when they came up with the idea to get the New Riders back together. I guess at that point, I was a shoe-in on bass. (laughs) So all that was happening at the same time: just as the Neon Gods started to come together, the New Riders happened and I hit the ground running with them – and it's been hot and heavy ever since
 MORE OF THE INTERVIEW HERE: www.jambands.com/features/2010/11/19/taking-the-only-road-home-with-ronnie-penque

 

GRATEFUL WEB press release: ONLY ROAD HOME
10-25-10

PRESS RELEASE : 10/10/10
On November 2, 2010 Ronnie Penque Band will be releasing their first debut CD named "ONLY ROAD HOME".
The CD will be released on Bayland Records and available at this website. In addtion fans will be able to purchase the
CD at all Ronnie Penque Band shows, all New Riders of the Purple Sage shows, most online music merchants and most record stores.
Only Road Home features 11 songs all written by Penque.



Press Release 2/1/09
Ronnie Penque Band is a rocking jam band lead by Ronnie Penque of The New Riders of the Purple Sage. RPB stand out in the jam band scene with musical grooves and songs that you can't help but like. The band features strong vocals, smoking harmonies and good old school, really cool song writing. When Ronnie is not touring with the New Riders he's working with Ronnie Penque Band. Penque plays bass and sings most of the lead vocals in the band. RPB also feature Ron's brother Chris Penque on rhythm guitar, who has been jamming with Ronnie since they were kids. The two Penque brothers formed the Neon Gods a couple of years ago as a duo side project for fun. The boys were then introduced to Jeff and Katie Pearlman (Katie Pearlman Band). With Katie on drums with her powerful vocals and harmonies and Jeff on keyboards with his strong vocals and harmonies, the band knew they had something. Now with the addition of Andy Trister, their fluid lead guitarist, the band rocks and has their own heartfelt sound. Ronnie has changed the name of the band from Neon Gods to simply Ronnie Penque Band. The band plays mainly original songs written by Ronnie. RPB will play a cover tune as well with their unique style or when the band is feeling it they will treat the crowd to a classic Dead or NRPS tune too. 

 
The Bergen Record
Spotlight on Ronnie Penque
Thursday, January 6, 2011 THE RECORD


The Song Gods care nothing for convenience. For more than two decades, Ronnie Penque played with cover bands, channeling the inspiration of others. Now that he is writing his own stuff, he is at the mercy of the gods. Whenever he is tapped with inspiration, he must heed the call — no matter the time of day or what he is doing.
"If you turn your back, it's going to go away. When it comes, you stop what you're doing and write it down on whatever is there — a matchbook or whatever," says Penque, also the bassist and vocalist for Grateful Dead side project turned band in its own right New Riders of the Purple Sage. Penque brings his solo project, the Ronnie Penque Band, to Mexicali Live in Teaneck on Saturday.
Penque believes his best songs are the ones he writes quickly, as opposed to those he struggles with over time, which often reflect the process and sound forced and contrived to him. After years playing clubs in North Jersey with Dead cover band Ripple and with Melvin Seals and JGB, Penque brings his own band to the area he considers home to his music career.
WHAT TO EXPECT: Penque's band is likely a new experience, but the style will be familiar. "We're considered a jam band, meaning we'll play a song but we may take a piece of that song and extend it out and improvise. The crowd loves that. That's a high-energy thing. Then you come back into the song, maybe or maybe not."
TWO TO REMEMBER: Penque has had a lot of memorable nights on the road, but two really stand out.
At the Great American Music Hall in San Francisco, he wound up playing a double bass solo with legendary Jefferson Airplane and Hot Tuna bassist Jack Casady. "That was a big night for me to play with one of my idols." Another great moment came at the Mystic Theater in Petaluma, Calif., when Grateful Dead lyricist Robert Hunter, whom Penque had never met, just walked onstage. "He walked right up to me, shook my hand. Next thing we know we're playing 'Ripple' with Robert Hunter singing the lead. That was a huge night."
NEW CD FOR FREE: Say you are there to see the Ronnie Penque Band and you will get a free copy of the band's debut CD, "Only Road Home," which was released in November.
DOUBLE RONNIE: Penque's former Ripple band mate, Clay Cassell, is now playing with Wigjam, which comes on after his band at Mexicali Live. Penque may sit in with his friend for a song or two.
DETAILS: 9 p.m. Saturday, Mexicali Live, 1409 Queen Anne Road, Teaneck. 201-833-0011 or mexicalilive.com. $10. For more, see ronniepenque.com.
— Kara Yorio
Only Road Home
The Ronnie Penque Band
-Bayland Records
Hittin The Note Mag.#68  March 2011

If Ronnie Penque is the New Riders of the Purple Sage's Phil Lesh (playing the
role of both anchor and catalyst with his solid and melodic bass playing and vocal
talents), it's fair to compare the Ronnie Penque Band to Lesh's Phil & Friends
project – but, where Lesh often had a revolving/evolving cast of players to share
his musical journeys with, the RPB line-up is stone-solid and rock-steady. Their new
Only Road Home album is the work of players who are so comfortable with each
other that they make musical formation fl ying look easy. Penque, his brother Chris
(rhythm guitar, vocals), guitarist Andy Trister, and the husband and wife team of
Katie and Jeff Pearlman (drums and organ respectively, with both providing vocals as
well) make music that combines Deadflavored jams with solid songwriting by Penque.
The title cut wraps you up in a warm, sweet vibe similar to Hunter/Garcia classics
like "Black Muddy River." "Little Soul" has a gospel-like outro that's saturated
with a "Lovelight" vibe, begging to be stretched into a much longer rave-up.
(When a seven-minute song seems short, you know it's good.) Then there is the
album's closer, "American Junkie" − pictures are painted, the story is told and the
band goes deep into the tune – Penque's bass leads them into a jam that shifts
effortlessly from minor to major modes, eventually returning to the original theme by
evening. Enjoy the ride.